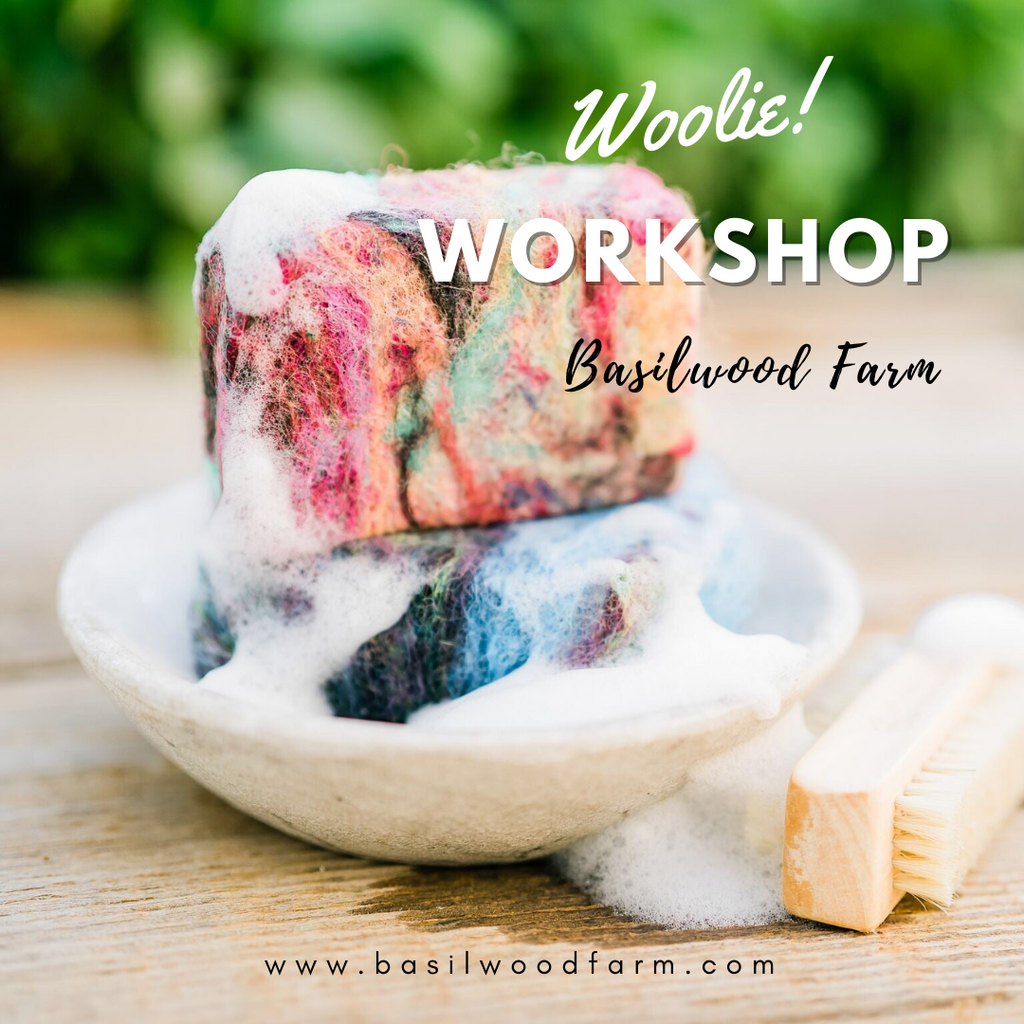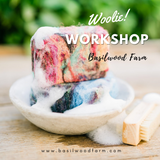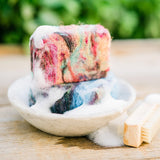 Woolie Workshops
$ 25.00
What's a Woolie?  A soap with a sweater, of course! Come to Basilwood, choose your favorite soap, and make one or two or ten of these beautiful, felted soaps using hand-dyed sheep's wool (which is anti-bacterial and anti-microbial) in the loveliest array of color blends. Each one becomes its own work of art in your hands.  The wool, which acts as a washrag, will continue to shrink as it's used. It will also prolong the life of your precious soap bar because the suds will dry in the wool, and activate lather much faster when next used.
Class fee of $25 includes your first masterpiece! You can even meet the goats who help make your incredible soap while taking your personal tour of the farm! Have a group of 8-12 you want to plan a workshop with?  Plan a Girls' Night Out?? This is a great way to make your own handmade Christmas gifts too! Contact us at basilwoodfarm@gmail.com to discuss available dates. 
100%
of reviewers would recommend this product to a friend
Reviewed by Melissa G., from United States
Verified Buyer
I recommend this product
I love this place!
This was such a great place! I love all the animals they have out there and the soaps are amazing!! They smell great and lather nicely. My favorite soap would have to be the detox. It makes my face feel and look great. I will definitely be going back.
Wool of Good Things to Say
A fun class, can't wait to schedule the next one and bring along more friends to meet the goats!