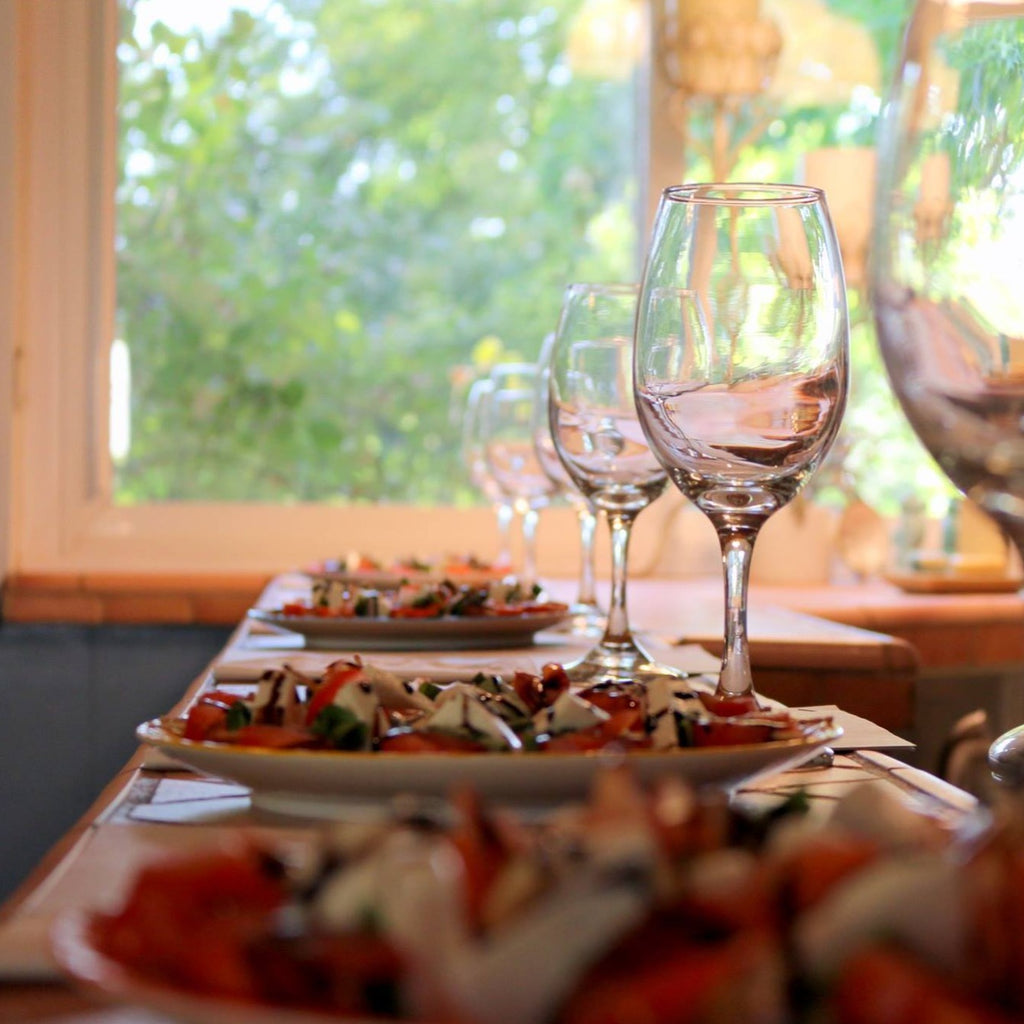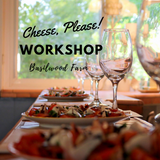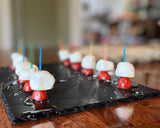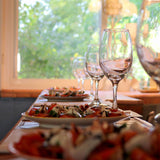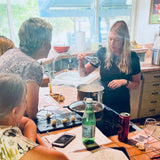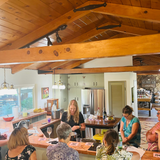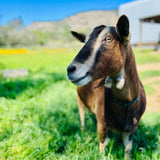 Cheese, Please! Workshop
$ 45.00
Join us here at Basilwood Farm for an afternoon of relaxing fun while you watch and learn to make three popular goat milk cheeses - chevre, mozzarella & ricotta.  Tours of the farm and soap room too... Oh, and cheese-y treats will be served too :)  Ages 12+
This class is a three-hour workshop. 
Sunday afternoon offerings include cheese-y treats and are from 1-4 pm. Cost is $45 per person.
Our workshops are great events for office retreats, family parties, ladies nights, birthday events and holiday parties. Contact us at basilwoodfarm@gmail.com so we can plan a time & date for your private class of 8 - 12 people!   
100%
of reviewers would recommend this product to a friend
Reviewed by Adriana Etchart K., from United States
I recommend this product
Cheese, please!!!! Great experience!
The workshop was very good. Shelby is a great teacher. We have learned how to make the cheese and got to taste a very fresh, yummy goat cheese as well. Hope it will go as smoothly when I get to make my own. :) Also, we got a tour around the farm, and learned a lot about the goats and a little about the soap making process. They have a very cozy place with a shop that has amazingly smelling hand made goat milk soaps, skin care and spices, and since Christmas is coming soon, we got some presents there as well. I would like to go there again for a soap making class.
Reviewed by Cheryl C., from United States
I recommend this product
Go experience this if you like cheese!!
Great afternoon with Shelby teaching us how to make different cheeses. Learned a lot about goats also. Interesting about how they make soap too! It's a fun workshop if you like cheese or goats for that matter👍👍😁😁🐐🐐🐐🐐
Reviewed by Jane S., from United States
Verified Buyer
I recommend this product
Cheese please class
So much fun, learned a lot!!
Yummy snacks.
Really rough road to get there if you are coming from Madera way.
Hi Jane, I'm wondering if you went via NorthFork? If so, yes, rough road. Usually we send people across 145 and then past Table Mountain. Sorry the drive wasn't relaxing!!
The workshop isn't until October.
The workshop isn't until October. I'll let you know then.
Making yummy cheese!
If you ever wanted to know how goat milk cheese is made...this is the class for you! Not only is the setting relaxing and comfortable....Shelby is very informative, a wealth of knowledge and will answer any questions you might have about the process. And the best part you have Cheese samples to eat while watching the class.